Root Canal Treatment | Charleston WV
What is a root canal?
A Root Canal is a procedure to replace infected pulp in a tooth's root with an inert material. It is one of the most common dental procedures performed, well over 14 million every year. This simple, safe treatment can save your natural teeth and prevent the need of dental implants or bridges.
At the center of your tooth is pulp. Pulp is a collection of blood vessels that helps to build the surrounding tooth. Infection of the pulp can be caused by trauma to the tooth, deep decay, cracks and chips, or repeated dental procedures. Symptoms of the infection can be identified as visible injury or swelling of the tooth, sensitivity to temperature or pain in the tooth and gums.
You don't have to live with tooth pain
Contact us today with any questions about root canal treatment or to schedule your appointment
If you experience any of these symptoms, your dentist will most likely recommend non-surgical treatment to eliminate the diseased pulp. This injured pulp is removed and the root canal system is thoroughly cleaned and sealed. Root canal therapy usually involves local anesthesia and may be completed in one or more visits depending on the treatment required. Success for this type of treatment occurs in about 90% of cases. If your tooth is not amenable to endodontic treatment or the chance of success is unfavorable, you will be informed at the time of consultation or when a complication becomes evident during or after treatment. Dr. Boustany, Dr. Kuyk, Dr. Fragale and Dr. Romeo use local anesthesia to eliminate discomfort. In addition, we will provide nitrous oxide analgesia, if indicated. You will be able to drive home after your treatment, and you probably will be comfortable returning to your normal routine.
Healthy Tooth

Tooth Anatomy

Inflammation

Cleaned Canals

Filling Placed

Healed Tooth

Endodontic Presentation
To provide you with a better understanding of endodontic therapy, we have provided the following multimedia presentation. Many common questions pertaining to root canals are discussed.
What happens after treatment?
When your root canal therapy has been completed, a record of your treatment will be sent to your restorative dentist. You should contact their office for a follow-up restoration within a few weeks of completion at our office. Your restorative dentist will decide on what type of restoration is necessary to protect your tooth. It is rare for endodontic patients to experience complications after routine endodontic treatment or microsurgery. If a problem does occur, however, we are available at all times to respond. To prevent further decay, continue to practice good dental hygiene.
How much will a root canal cost?
The cost associated with root canals can vary depending on factors such as the severity of damage to the affected tooth and which tooth is affected. In general, endodontic treatment is much less expensive than tooth removal and replacement with an artificial tooth.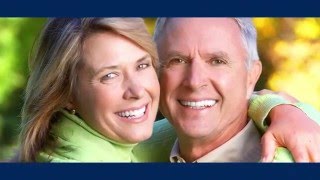 Don't live in pain any longer
Call us with any questions or to make an appointment
Capitol Endodontics
5
out of
5
stars based on
29
Root Canal Therapy reviews.
---
Patient Review by Desi F
the staff at Capitol Endodontics were all so nice and professional. I would recommend them to anyone!!
- Desi F
5

out of

5

stars
by
Desi F
on
Patient Review by Frankie F
The staff was very friendly. The doctor was gentle and made me very comfortable during the procedure.
- Frankie F
5

out of

5

stars
by
Frankie F
on
Patient Review by Kimberly K
I was so nervous due to I have trouble breathing...they were wonderful so patient and understanding. I had no pain during or after. Wonderful place would and will recommend this place to eveyone.
- Kimberly K
5

out of

5

stars
by
Kimberly K
on
Patient Review by Vera G
This was the most easiest procedure I have ever had. Very professional, caring and very tentative. I would highly recommend Dr. Romeo to anyone.
- Vera G
5

out of

5

stars
by
Vera G
on
Patient Review by John Y
Dr Romeo and her staff made me feel very comfortable and they were so friendly. Root canals are not my favorite thing to do but not sure anyone could have made this experience better. Thank You !!
- John Y
5

out of

5

stars
by
John Y
on
Patient Review by David L
Due to nearly unbearable pain I was experiencing, I was deeply thankful to get scheduled so quickly. The office staff were very helpful and courteous, as well as attentive to my needs. I was placed in the professional care of Dr. Romeo. She performed my root canal flawlessly and kept me well informed of every step in the procedure. She constantly checked to make sure I was comfortable and doing well. I highly recommend her to those seeking one of the best Endodontists in the Charleston vicinity.
- David L
5

out of

5

stars
by
David L
on
Patient Review by Vicki S
Shout out to Stephen Fragale, DDS, root canal specialist, and Capitol Endodontics. I had to have a root canal today. First one ever (gasp!). Scary, right? To say I was terrified would be an understatement (childhood dental trauma). I'm scared to death of going to the dentist and any dental procedure. Plus, with red hair (yes, it IS my natural color) and light eyes, I'm very hard to numb. I knew I was in for torture, the likes of which Charleston had never seen. But get this: NO PAIN! None. Zero. Nada. Zilch. Dr. Fragale and his assistant were amazing. Both professional but with great bedside manner! His assistant humored my request to hold my hand and sing "Soft Kitty." Gave me really cool, black sunglasses to wear to keep the bright light from bothering my eyes. I felt like one of the "Men in Black." With a soothing voice that explained everything he was going to do and what I'd feel before he did it, I soon was so trusting and ecstatic from the complete and total lack of pain that I no longer cared! I was visibly shaking when he started but by the time he was done, I was grooving to the satellite radio "Might as Well Get Stoned," and for a split second would forget that "a little wider now," was directed to me. And get this. When it was all over, he explained that instead of the usual three nerves that most people have in their teeth, my tooth has FOUR nerves. Apparently, it's rather rare (occurring only .4% of the time) and a real thrill for a doctor to encounter. I told him I didn't mean to brag, but I always had been an overachiever. While it's not something I'd do for fun, it was entirely a positive experience. I cannot thank them enough. Not only was I saved from torture, the music was groovy and the Men in Black glasses obviously bestowed superhuman bravery powers upon me. It was a great day.
- Vicki S
5

out of

5

stars
by
Vicki S
on
Patient Review by Lesli W
Hands down, the best dental experience I have ever had! Dr. Boustany and all of her staff were proficient, gentle and so very kind! They made a much dreaded experience, more than tolerable for me as their patient. I highly recommend this practice! I can't thank them enough!
- Lesli W
5

out of

5

stars
by
Lesli W
on
Patient Review by Mary Ellen P
Professional and talented team! So glad to have in Charleston!
- Mary Ellen P
5

out of

5

stars
by
Mary Ellen P
on
Patient Review by Annie W
If your worried don't be there great people and its a pretty place and they will take care of they are all super nice I recamend getting. Dr john he's a great Dr and gabbie the nurse was really sweet .thank you guys so much
- Annie W
5

out of

5

stars
by
Annie W
on
Patient Review by Frank B
Dr . Fragale was awesome. He explained everything he was doing during the painless procedure. I highly recommend using Capitol Endodontics for root canal work.
- Frank B
5

out of

5

stars
by
Frank B
on
Patient Review by Zach B
Clean office, friendly staff, appointment was right on time! First root canal, zero pain during or after! Dr Fragale and dental assistant Kailey Young were excellent!
- Zach B
5

out of

5

stars
by
Zach B
on
Patient Review by Eddie F
First ever root canal. Walked in with pain. Left with relief, even after the numbing wore off! Highly recommended!
- Eddie F
5

out of

5

stars
by
Eddie F
on
Patient Review by Sandra S
Wonderful experience !!!
- Sandra S
5

out of

5

stars
by
Sandra S
on
Patient Review by Julius R
5

out of

5

stars
by
Julius R
on
Patient Review by Thomas M
Have had root canals done in the past. This one was by far the best. The most comfortable and painless. The whole procedure was quite impressive! My wife said she had only good things to say about everyone here. My father, Dr. John Miller, was very impressed. He was in dentistry and orthodontics for over forty years. He had a root canal done here this year, and his professional opinion was five star! He says this whole office is state of the art, with the people that make it a good experience. My thanks to them all !
- Thomas M
5

out of

5

stars
by
Thomas M
on
Patient Review by Ronald Nienke
Very nice!!!
- Ronald Nienke
5

out of

5

stars
by
Ronald Nienke
on
Patient Review by Glen M
Dr. Kuyk was excellent. Explained everything, was in and out quickly and most importantly pain free. I am thankful they got me in quickly because I am headed out of town on vacation.
- Glen M
5

out of

5

stars
by
Glen M
on
Patient Review by Karen B
The staff are all wonderful! Friendly and efficient. I love Dr Boustany! The procedure was painless and flawless!
- Karen B
5

out of

5

stars
by
Karen B
on
Patient Review by Chellsy M
My first time having a root canal and the staff made sure I was okay.
- Chellsy M
5

out of

5

stars
by
Chellsy M
on